EXCLUSIVE - INCLUSIVE
Erlanger Höfe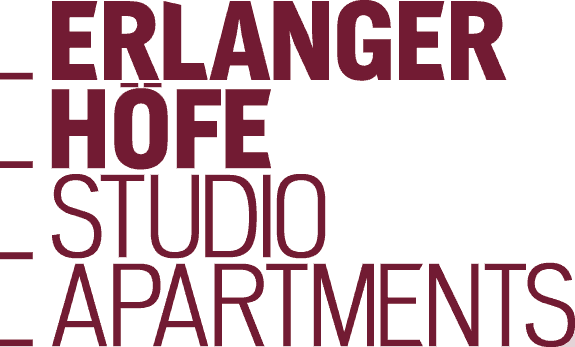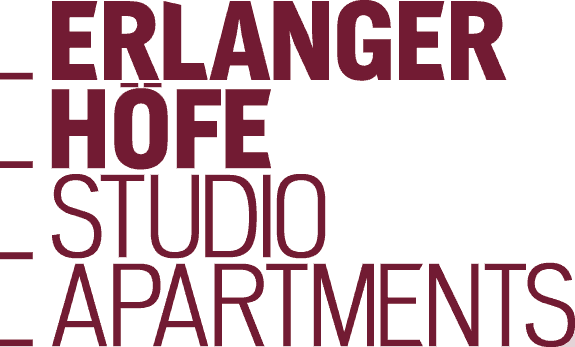 Co-Working Lounge

Spacious fitness studio

Washing-Lounge

Outdoor and underground parking spaces

Bikeports outside as well as in the underground garage 

All-in rent including electricity and internet
Feel good all around in the modern and peaceful Erlanger Höfe.
The location in the city center offers a wide range of opportunities infront of the building.
The fully furnished apartments are ideally rounded up by the lounges and parking.
The premium interior offers a kitchenette with high-quality built-in electrical appliances and makes the living experience highly comfortable.
Convertible sofa/bed

High quality kitchenette

Daylight rain shower

Floor heating

Robust design flooring

Samsung SMART TV

Electrical shading
Dim-out and sheer curtains
With the smart and stylish interior, everything a student in Erlangen needs for a nice place to live has been thought of.
Box spring bed with LED reading light

High quality kitchenette

Spacious shower

Electrical shading

Dim-out and sheer curtains
Further information about the vacant apartments as well as floor plans can be obtained in a personal video call.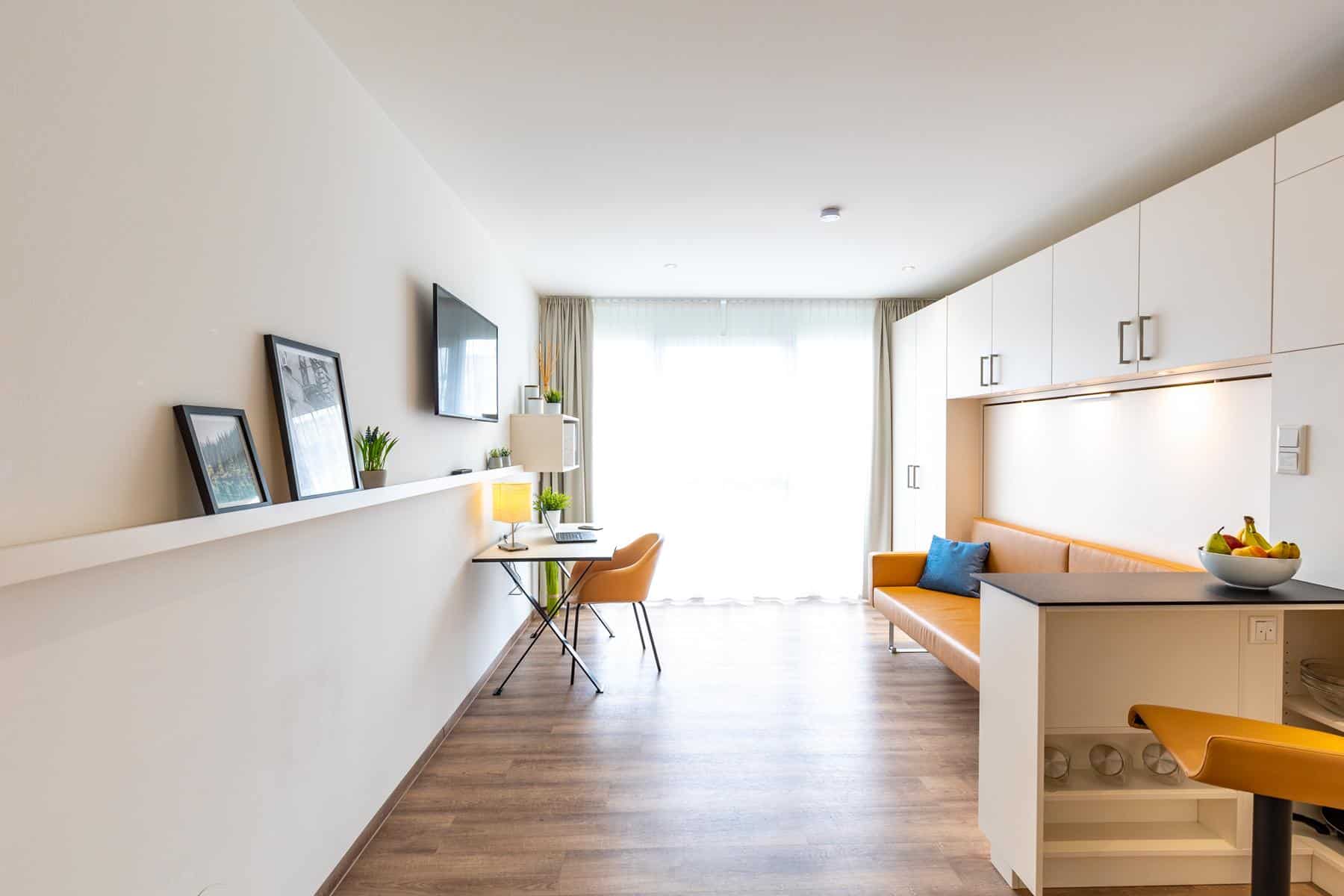 Typ Business Apartment
ca. 29 m²
All-in rent 890 €
What does the all-in rent include?
All utilities included electricity, internet, TV, fitness, etc.
The amount of rent varies depending on the type, size, floor, location and equipment of the apartments.

approx. 22 m²
from 6 months
price on request
approx. 29 m²
from 6 months
price on request
Apartment Typ Business Penthouse
approx. 35 m²
from 6 months
price on request
Fitness, Co-Working & Washing
The supply infrastructure is perfect: whether supermarket, pharmacy, doctors, post office, bank or restaurants, this is where you will find everything for your daily needs.
Due to the great accessibility, the urban center as well as the employers and university facilities as well as the train station can be reached within a few minutes. The highway and the Nuremberg airport are also easy to reach. On the other hand, the quickly accessible possibilities for leisure in the Frankonian region are endless.
The combination of flexibility and livability makes the excellent location and in Erlangen uniquely attractive.
_ HOW DO I GET AN APARTMENT? NEXT STEPS: